**NEW CLINIC DATES AT CHOLDERTON EQUESTRIAN CENTRE**
5th November - Pole/gridwork clinic (evening)
14th November - Flatwork clinic (evening) - FULL
18
th November - SJ course jumping - FULL
Group lessons £25 per horse (max 4 in a group)
Individual lessons £45 per horse
Please enter for any of these clinics
here
.
"STEVE IS A VERY ENTHUSIASTIC AND POSITIVE TEACHER. HE IS EXTREMELY KNOWLEDGEABLE BUT COMES ACROSS IN A LANGUAGE THAT IS EASY TO UNDERSTAND...NOT ONLY DO I COME AWAY FROM TRAINING SESSIONS FEELING THAT WE HAVE ACHIEVED SOMETHING, THANKS TO STEVE'S GOOD SENSE OF HUMOUR WE ALSO HAVE A LOT OF FUN ALONG THE WAY!." - CLARE TAUBENHEIM


"STEVE HAS A WONDERFUL WAY WITH HORSES - NO PUN INTENDED!! - AND WISH HE STILL LIVED DOWN THE ROAD SO I COULD HAVE REGULAR LESSONS." - ISLA FINNEY


"[STEPHEN] HAS GIVEN ME HUGE CONFIDENCE IN MYSELF SO I CAN ENTER THE ARENA KNOWING ME AND MY HORSE ARE BOTH CAPABLE OF JUMPING CLEAR. MY HORSE'S TECHNIQUE HAS GOT BETTER AND HE IS FINDING IT EASIER TO JUMP WHEN I DON'T OVER RIDE HIM. NOW THE SHOW JUMP CLEARS ARE COMING MUCH EASIER AND I'M REALLY ENJOYING THE SHOW JUMPING PHASE." - JACK STANCOMBE
Powered by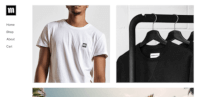 Create your own unique website with customizable templates.